Historical Background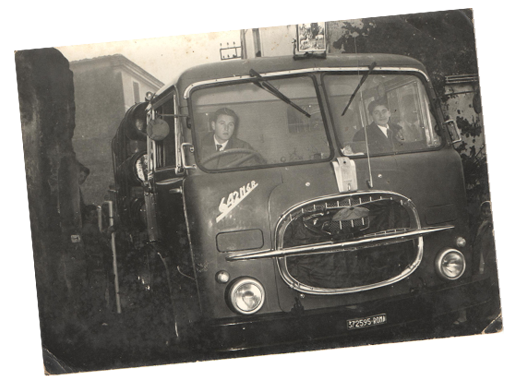 Vinicola Sordi was founded in 1922 by our great grandfather Vincenzo Sordi, who started it as a small local enterprise that, afterwards, with the help of his son Pietro Sordi (our grandfather), increased its sales volume reaching even the market of Rome. From 1942 to 1945 the activity was suspended because our grandfather was called to arms, but he started it again in 1947.
Since 1947, the commerce of wine has been carried on incessantly by our family, passing from our father Galileo Sordi to my brother, Marco Sordi, and me, Pietro Sordi.
The Cellar
Vinicola Sordi, founded in 1922 as a local firm, has been selecting several products and partners over the time.
The grapes of our wines, after being carefully selected, are vinified at controlled temperatures by employing the latest technologies; the wines obtained can boast a high quality both for their aromas and tastes.
Our products are designed mainly for restaurants, cafés, canteens and wine-houses and we make customized labels for the catering industry, events and bottling on behalf of third parties.
Our firm has been enrolled in the register of bottlers since 2004 and has joined the consortium for the preservation of Abruzzo wines, whose main institutional purpose is to control, protect and promote Abruzzo Doc Igt wines that form the majority of our products. Besides Abruzzo wines, we also market Lazio and Puglia wines, by joining the Chambers of Commerce of Rome and Lecce, respectively, that control their genuineness and authenticity.
Our aim is to distribute our products in Lazio and all over the Italian territory. We can't rule out the exportation of our products in the future. Besides a high quality/price ratio, our firm can also guarantee a high speed and accurate delivery service in Lazio and in Italy by using our means of transport and highly qualified personnel.
Turning to us, you can count on an efficient firm selling wines of excellent quality and offering an impeccable customer service that will help you to find the best solution for your activities.
Azienda Vinicola Sordi,
best solution for quality wines.